Smart Football Modelling Platform
Believe in Data and Personalize profitable systems!
What makes Futbolpractice (formerly Betpractice) unique?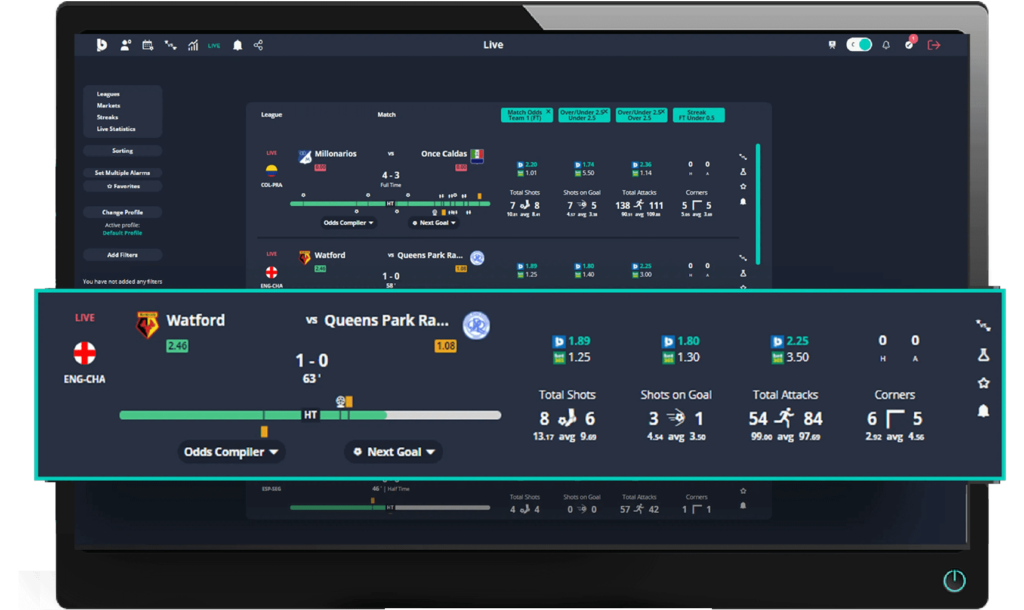 Predictions, Value Bets & Trends
Alerts
Pregame
Everyday games where you can apply your filters & presets & find value efficiently
Explore
Analyze any game by probability of goal, take a look at the Head2Head and study every market individually by real odds, bookie odds and custom odds
Dynamic Real Odd
Create different profiles with different real odds depending on the strategy you are developing
Live
Live events with a live time line with events like goals, penalties, cards & substitutions. Create your alarms in live.
Community
Join to the best betting community where you will learn everything about the suite and also how to be professional at betting.
Backtesting
Design your pre-game system and check if they were profitable in the past. Filter by real odds, bookie odds, streaks, teams, etc.